Just e-mail us! DTF uses Yahoo Groups for our mailer. You will too, when you become a member. :-) Membership has benefits; member-cards good for discounts at local and online merchants, access to the DTF mailer, exclusive Dairycon giveaways, the chance to communicate with your fellow fans...what more could you want? :-)

Ready to join your fellow cheeseheads?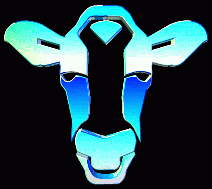 Click the cow to subscribe to Dairyland!


Note: you must be over 18 to Join Dairyland transfans. If you're not, have mom or dad join for you.