Allegiance: Reinforcements From Dairycon
Name: Overdrive Convoy
Function: Strategic Flight Commander

Quote: "The race is not important; the finish line is."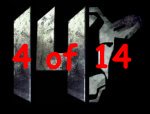 Profile:
The Mighty warrior of Great Justice has returned! After his March 31st, 1987 hop into the Dairycon Universe, Overdrive was thrust forward and transformed into Bunny Convoy. A series of improbable events involving Time travel, Electrum and a Target Moo-ster have returned him to his better-than-original fighting form. He'll need it; for SunBeam GTT is hot on his bunny trail!

Abilities:
Overdrive Convoy is special 'double changer', a new form of Dairycon. Besides being able to travel up to 190 mph while in car mode, Overdrive Convoy can also sprout wings from his doors and fly. His flying range is 700 miles and he can reach speeds of up to 300 mph. He can convert a section of the front of his hood into twin high-powered machine guns that shoot 60 rounds per second. He can also deploy an Omni(bot) directional twin electron cannon in robot and vehicle modes.

Weaknesses:
Although his ability to fly while in car mode can often be used to surprising advantage, Overdrive Convoy's maneuverability in the air is often sub-par to other airborne opponents. As the latest incarnation of the Reinforcements from Dairycon line, Overdrive Convoy's full strengths and weaknesses are not yet known.