Dairycon 2014 Age of Distinction Acc Packs:
The Target Moo-sters - Introducing, from the far corners of space, the newest species of Dairycons!
Target Moo-ster
|
Dairybot
|
Dairycon

Optimus Fry - He's more than meets the fry, he's a potato in disguise!






&nbsp
Brave Ball - Sunbeam's Ultimate weapon from another TF-themed universe! (The New Brave Ball. The Original Brave Ball)






Vector Sigma Disco Ball - For a far out time getting funky in the crib tonight!






&nbsp
Heffer's Herd - Heffer's own personal fan base!



IDW - Improvised Defense Weapon - Little known relic from a lost chapter of The Great War! More...



&nbsp
Optimus Sign - Pointing the way to victory!



Brick Cheese - Close cousin of the fabled Wedge of Doom, it's full powers are not yet known! Rumored to disassemble and deactivate any Target Moo-ster with a touch!



&nbsp
Ultra Magnet - He's more than meets the eye! He's a magnet in disguise! Ultra Magnus, after millions of years playing second fiddle as Optimus Prime's repaint, has chosen an all new alternate mode. Now considered the most attractive of the Autobots, Ultra Magnet has joined the Dairycons!



Optimus Wine - The final vintage from the legendary Energon Vineyard of the Primes.



Tauntan Scent & Wookie Scent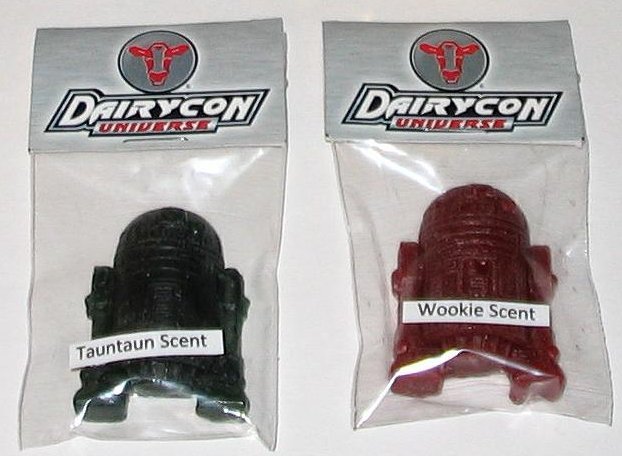 Ladies, introducing, from Chanel of Alderaan, the latest in Men's cologne for your favorite Star Wars fan:

"I thought they smelled bad on the outside." - For the rugged men who keep you warm on cold Hoth nights.

"That's 'cause droids don't pull people's arms out of their sockets when they lose." - For the daring scoundrels who sweep you off your feet.

Chanel of Alderaan, free samples available at Dairycon 2014.
| | | |
| --- | --- | --- |
| | &nbsp | |

Dairycon 2015 Acc Packs:
Make Anyone PicKup (Details)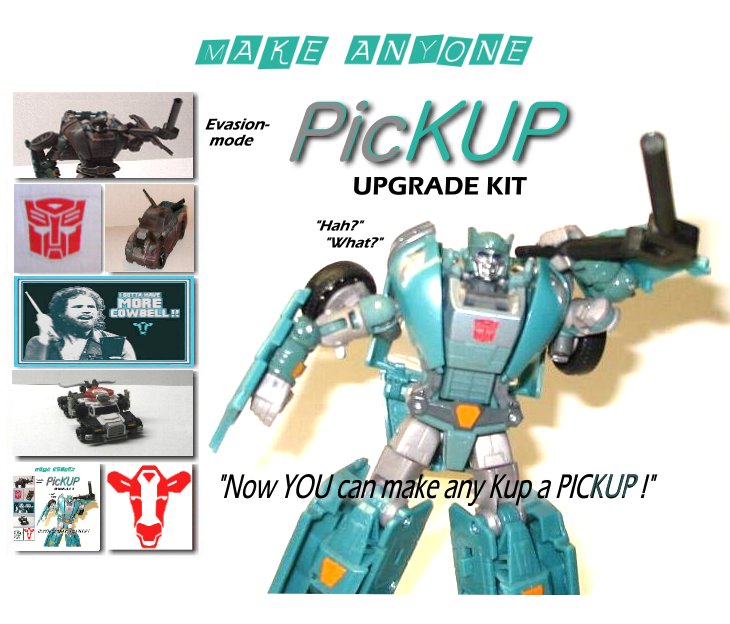 Make Anyone Sideswipe (Details)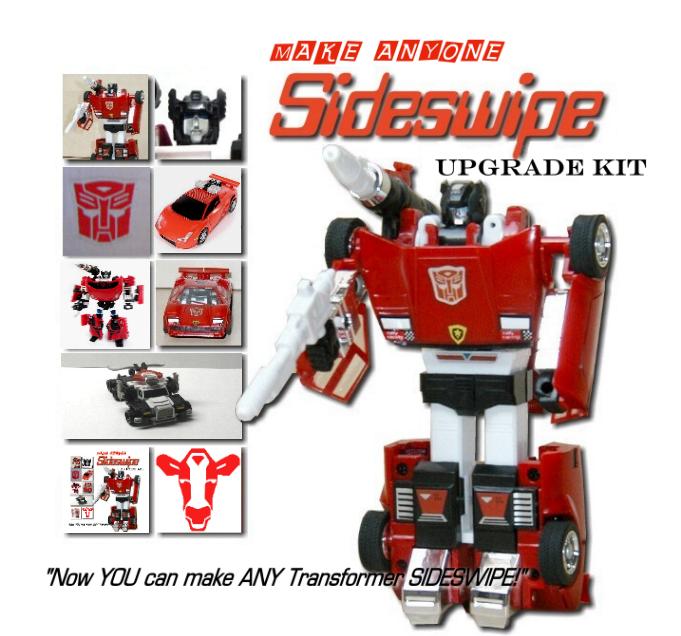 Redux (Details)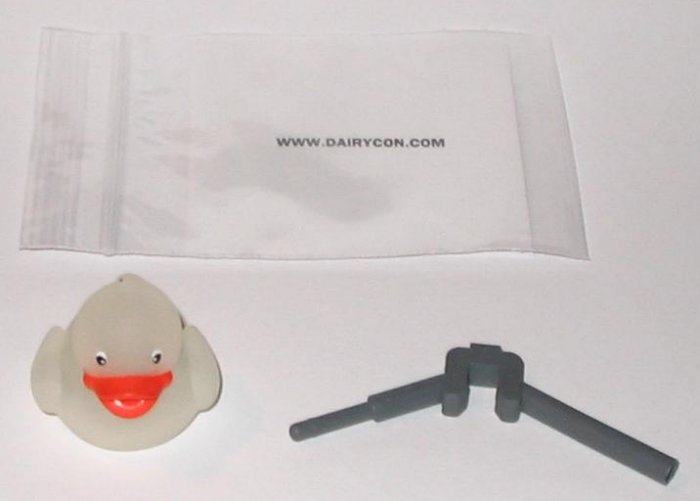 Bad Parts Convention Toy Repair Kit (Details)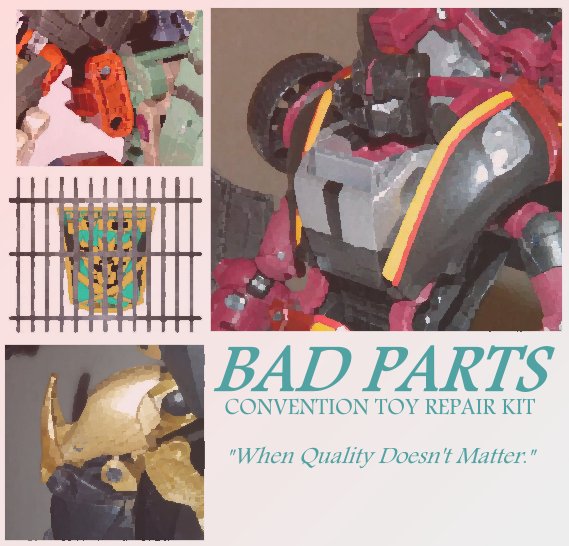 Dairycon 2016 Acc Packs:
Action Head (Details)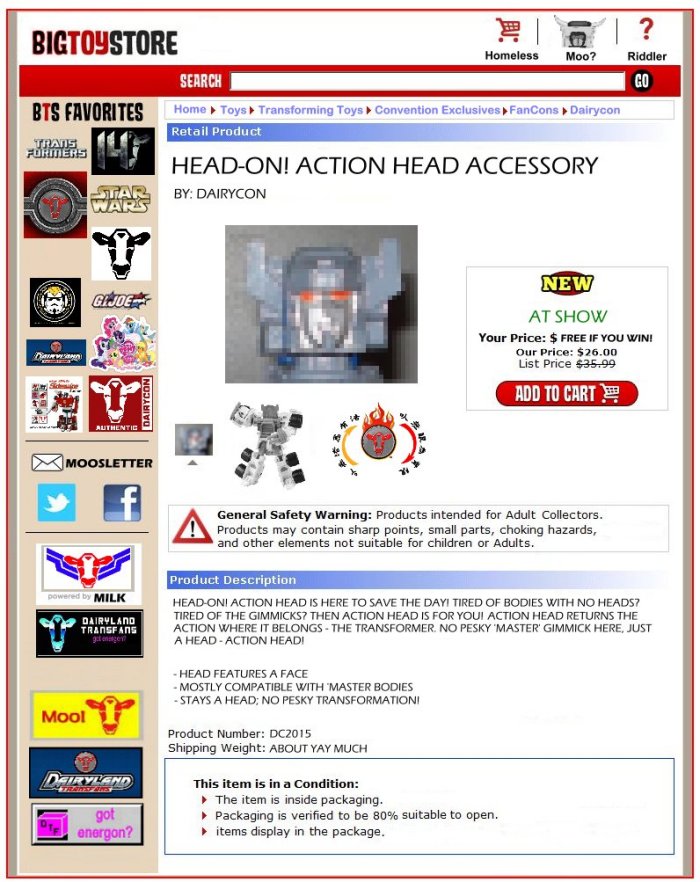 Dairycon 2018 Acc Packs:
Pirate Chest, Pirate Coin, Pirate Flag, Pirate Map (Flat & Folded), and Pirate Sword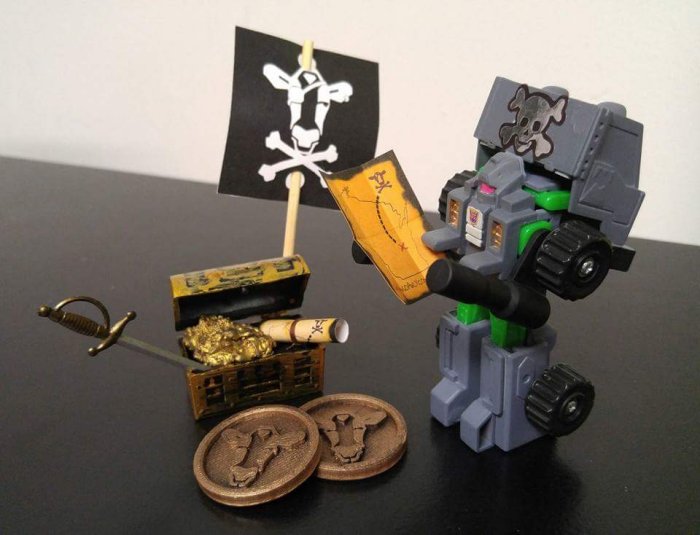 Pirate Crown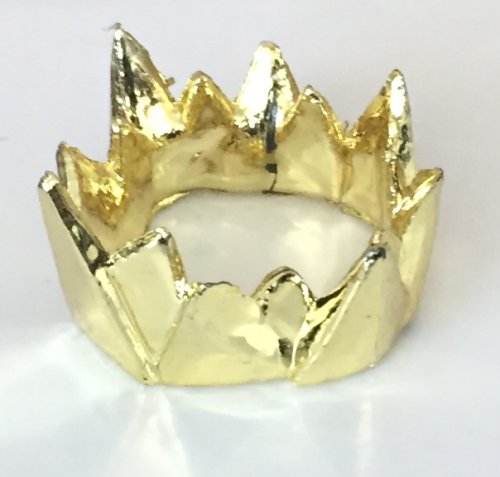 Skeleton Crew
For those who follow the IDW comic, you know that a couple of The Seekers were killed, reverse engineered and made into sparkless drones for the EDC among others. A number of these things have found their way to other parts of the Universe, where they're used for a variety of purposes, mostly crewing ships and low level guard duty.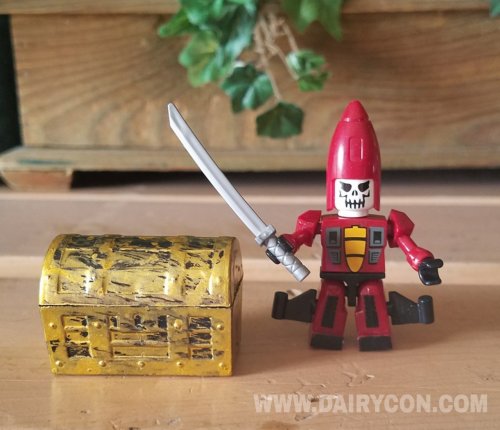 Dairycon 2019 Acc Packs:
Skull Cruncher